---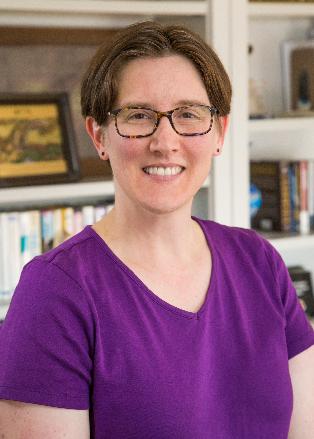 Jennifer Rexford
Gordon Y. S. Wu Professor in Engineering

Department of Computer Science
Affiliated faculty in Center for Information Technology Policy, Electrical Engineering, Program in Applied & Computational Mathematics, Princeton Environmental Institute, and Program in Gender and Sexuality Studies.

35 Olden Street
Princeton, NJ 08540-5233


Office: CS 207
Phone: 609-258-5182 (no voicemail messages, please)
Conference phone: 609-258-9330
Fax: 609-258-2016
E-mail: jrex (at) cs (dot) princeton (dot) edu
Links: teaching, students, publications, systems group, undergrad projects, Daily Princetonian, resume, Google Scholar, ResearchGate, short bio, advice, twitter, github, arXiv

---
Jennifer joined the Computer Science Department at Princeton University in February 2005 after eight and a half years at AT&T Research. Her research focuses on Internet routing, network measurement, and network management, with the larger goal of making data networks easier to design, understand, and manage. Jennifer is co-author of the book Web Protocols and Practice: HTTP/1.1, Networking Protocols, Caching, and Traffic Measurement (Addison-Wesley, May 2001) and co-editor of She's an Engineer? Princeton Alumnae Reflect (Princeton University, 1993, see recent talk about the book). Jennifer served as the chair of ACM SIGCOMM from 2003 to 2007, and has served on the ACM Council, the board of the Computing Research Association, the advisory council of the Computer and Information Science and Engineering directorate at NSF, and the Computing Community Consortium. She received her BSE degree in electrical engineering from Princeton University in 1991, and her MSE and PhD degrees in computer science and electrical engineering from the University of Michigan in 1993 and 1996, respectively. She was the winner of ACM's Grace Murray Hopper Award for outstanding young computer professional of the year for 2004.
Teaching
Research Projects
The research in my group generally falls into the following main areas: Internet policy issues. My earlier publications fall into the following main areas: Web protocols and workloads, video proxy services, load-sensitive routing, packet-scheduling architectures, multicomputer router architectures, and fault tolerance and parallel computing.

Several of these papers are surveys on the inner workings of Internet Service Provider networks. I also have some non-refereed position papers online that describe the way I think about data networks. See, for example, a recent CCR paper on "My Ten Favorite "Practical Theory" Papers. On a related note, I had the pleasure of giving an talk on "Building a Strong Foundation for a Future Internet" (and short write-up) at STOC'08. More recently, I presented the ACM Athena Lecture on "Hitting the Nail on the Head: Interdisciplinary Research in Computer Networking" (video, slides) at SIGCOMM'17.
Students
Post-docs
PhD student alumni
Jennifer Gossels, PhD April 2020, joined Chicago Cubs as an analyst (Thesis: Joint Optimization for Robust Network Design and Operation [thesis, slides])
Mina Tahmasbi Arashloo, PhD June 2019, joined Cornell as postdoc (Thesis: Stateful Programming of High-Speed Network Hardware [thesis, slides])
Robert Harrison, PhD June 2019, joined West Point as assistant professor (Thesis: Scalable, Network-Wide Telemetry with Programmable Switches [thesis])
Mojgan Ghasemi, PhD September 2017, joined Akamai summer 2017, joined Google fall 2020 (Thesis: Data-Driven Management of CDN Performance [thesis, talk])
Naga Katta, PhD October 2016, joining Salesforce in November 2016 (Thesis: Building Efficient and Reliable Software-Defined Networks [thesis, slides])
Xin Jin, PhD June 2016, joined UC Berkeley for a postdoc in July 2016 before starting as an assistant professor at Johns Hopkins University in fall 2017, and becoming an associate professor at Peking University in 2021 (Thesis: Dynamic Control of Software-Defined Networks [thesis, slides])
Srinivas Narayana, PhD May 2016, joined MIT for a postdoc in July 2016, joined Rutgers as an assistant professor in fall 2018 (Thesis: Declarative Network Path Queries [thesis, slides])
Nanxi Kang, PhD December 2015, joined Databricks in February 2016 (Thesis: Flexible Enterprise Network Management on Commodity Switches [thesis, slides])
Peng Sun, PhD May 2015, joined VMware in June 2015, joined Facebook in Seattle in August 2016 (Thesis: Integrating Network Management for Cloud Computing Services [thesis, slides])
Wenjie (Joe) Jiang, PhD February 2012, joined Google in February 2012 (Thesis: Wide-Area Traffic Management for Cloud Services [thesis, slides], co-advised with Mung Chiang)
Eric Keller, PhD August 2011, post-doc at UPenn through summer 2012, started as an assistant professor at University of Colorado in fall 2012, now an associate professor at University of Colorado (Thesis: "Refactoring Router Software to Minimize Disruption" [thesis, slides])
Yaping Zhu, PhD August 2011, joined Google in October 2011 (Thesis: "Minimizing Wide-Area Performance Disruptions in Interdomain Routing" [thesis, slides])
Minlan Yu, PhD August 2011, started one-year post-doc at UC Berkeley in August 2011 before joining USC as an assistant professor in summer 2012, before joining the faculty at Yale in fall 2016, before joining the faculty at Harvard where she became an associate professor in spring 2021 (Thesis: "Scalable Management of Enterprise and Data-Center Networks" [thesis, slides], winner of the SIGCOMM Doctoral Dissertation Award for 2011)
Martin Suchara, PhD summer 2011, started post-doc at UC Berkeley in July 2011, joined IBM Research as a Post-doctoral Scholar in 2013, then worked at AT&T Labs, and now is a researcher at Argonne National Lab (Thesis: "Reliable Internet Routing" [thesis, slides])
Sharon Goldberg, PhD summer 2009, started one-year post-doc at Microsoft Research in August 2009 before joining Boston University as an assistant professor in August 2010, and promoted to associate professor with tenure in April 2015 (Thesis: "Towards Securing Interdomain Routing on the Internet" [thesis, slides], co-advised with Boaz Barak)
Haakon Ringberg, PhD summer 2009, joined Google NYC in August 2009 (Thesis: "Privacy-Preserving Collaborative Network Anomaly Dectection" [thesis, slides])
Elliott Karpilovsky, PhD summer 2009, joined Google in summer 2009 (Thesis: "Reducing Memory Requirements for Routing Protocols")
Changhoon Kim, PhD summer 2009, joined Microsoft Azure group in July 2009, joined Barefoot Networks in April 2014 (Thesis: "Scalable and Efficient Self-Configuring Networks" [thesis, slides])
Yi Wang, PhD spring 2009, joined Google in July 2009, joined AdChina in April 2011, founded start-up company Liu Li Shuo (Thesis: "A Principled Approach to Managing Routing in Large ISP Networks" [thesis, slides])
Jiayue He, PhD spring 2008, joined McKinsey in August 2008, joined early-stage start-up ezhome as senior vice president in summer 2015 (Thesis: "Rethinking Traffic Management: Design of Optimizable Networks" [thesis, slides], co-advised with Mung Chiang)
Masters student alumni
Mengying Pan, MSE June 2020, started PhD program at Princeton in summer 2020 (Thesis: Memory-Efficient Membership Encoding in Switches [thesis, slides])
Suriya Kodeswaran, MSE June 2020 (Thesis: Tracking P4 Program Execution in the Data Plane [thesis])
Ross Teixeira, MSE June 2019, started PhD program at Princeton in fall 2019 (Thesis: SwitchScope: A View from the Inside [thesis, slides])
Qizhe Cai, MSE June 2018, started PhD program at Cornell in fall 2018 (Thesis: Network-Wide Heavy-Hitter Detection for Real-Time Telemetry [thesis, slides])
Sophie Qiu, MSE June 2017, started PhD program at CMU in fall 2017 (Thesis: Streaming Data Visualization for Network Security [thesis])
Robert MacDavid, MSE June 2016, started PhD program at Princeton in summer 2016
Xuan Kelvin Zou, MA June 2015, started at Microsoft Azure in fall 2015, then at Google, and now at Byte Dance
Michael Kranch, MSE May 2015, started as instructor at West Point in June 2015 (Thesis: Upgrading HTTPS in Mid-Air: An Empirical Study of Strict Transport Security and Public Key Pinning)
Dushyant Arora, MSE May 2013, joined Arista Networks, fall 2013 (Thesis: Proactive Routing in Scalable Data Centers with PARIS [thesis, slides])
Jacopo Cesareo, MSE May 2012, joined Arista Networks, fall 2012 (Thesis: Optimizing Implicit Proxy Placement to Evade Traffic Filters)
Dmitry Drutskoy, MSE May 2012, joined Elysium Digital in summer 2012 (Thesis: Software-Defined Network Virtualization with FlowN [slides])
Robert Harrison, MSE May 2011, started as instructor at West Point in June 2011, then a PhD student at Princeton, and now a professor at West Point (Thesis: "Frenetic: A Network Programming Language" [thesis], co-advised with David Walker)
Richard Wang, MSE May 2011, started PhD program at Carnegie Mellon in fall 2011, completed PhD in 2016, joined Twitch in September 2016, ABB in April 2017, and Pilot AI in November 2017 (Thesis: "OpenFlow-based Load Balancing Gone Wild" [thesis])
Post-doc alumni
Shir Landau Feibish postdoc 2017-2020, joined Open University as a senior lecturer (assistant professor) in October 2020
Praveen Tammana, postdoc 2018-2020, joined IIT-Hyderabad as an assistant professor in July 2020
Ori Rottenstreich, PhD Technion 2014, postdoc 2015-2017, joined the Technion as an assistant professor
Yaron Koral, PhD Tel Aviv University 2013, postdoc 2014-2016, joined AT&T as a principal inventive scientist in May 2016
Laurent Vanbever, PhD University of Louvain 2012, postdoc 2012-2014, joined ETH as an assistant professor in January 2015, now an associate professor at ETH
Joshua Reich, PhD Columbia 2011, postdoc 2011-2014, joined AT&T Research, fall 2014.
Zhenming Liu, PhD Harvard University 2012, postdoc 2012-2014, joined Two Sigma in summer 2014, joined William and Mary as an assistant professor in fall 2016
Theo Benson, PhD University of Wisconsin 2012, postdoc 2012-2013, became an Assistant Professor at Duke University in fall 2013, then became an Assistant Professor at Brown University in fall 2017
Erik Nordstrom, PhD Uppsala University 2008, post-doc 2010-2011 joint with Mike Freedman, became an Associate Research Scholar at Princeton University 2011-2013, joined Spotify in late 2013
Michael Schapira, PhD Hebrew University 2008, post-doc 2010-2011, joined the faculty at Hebrew University
Alex Fabrikant, PhD UC Berkeley 2008, post-doc 2008-2010 joint with theory group, joined Google Research in fall 2010
Steven Ko, PhD UIUC 2009, post-doc 2009-2010 joint with Mike Freedman, now an assistant professor at SUNY Buffalo
Nate Foster, PhD U. Penn 2009, post-doc 2009-2010 joint with David Walker, became an assistant professor at Cornell, now an associate pforessor at Cornell
Rui Zhang-Shen, PhD Stanford 2007, post-doc 2007-2009 joint with Mung Chiang, joined Google NYC in August 2009
Matthew Caesar, PhD UC Berkeley 2007, post-doc 2007-2008 academic year, became an assistant professor at UIUC in fall 2008, and is now an assosiate professor at UIUC
Ioannis Avramopoulos, PhD Princeton 2006, post-doc 2006-2008, researcher at Deutsche Telekom Laboratories 2008-2011
Nick Feamster, PhD MIT 2005, post-doc fall 2005, professor at Georgia Tech 2005-2015, then a full professor at Princeton, and now a full professor at University of Chicago
---