I maintain this page because I am hoping that people will now tell me about other interesting places in the area.
This list leaves out Manhattan and Philadelphia, the two biggest attractions in the area.
Most activities listed here require a car. I haven't included addresses or directions, but you can find those in the Yahoo! Yellow Pages or Yahoo! Maps.

You can send me email.
Current weather:
CAFEs, Hangout spots

The main cafes in downtown are Small World, Halo Pub, Starbucks, and Panera's. There is a cafe in the public library.
On campus, there is a nice cafe and hangout spot in Frist campus center, and the Chancellor Green building.




RESTAURANTS:
$=Main entree under $10. $$= Main entree from $10-20. $$$= Main entree from $20-30. Ratings (1-4 stars) are based
upon food quality. Almost all places below welcome kids. Kids seem to love the large "mall" restaurants along Rte 1.
Cafe Graziella: Italian. Somerville, NJ. (20 min) $$ ,
Teresa's Pizzetta Cafe: Italian. Princeton, NJ . Nice, noisy atmosphere.(0 min) $$,
Seoul House. Korean. Somerset, NJ. (20min) $,
Ajihei. Japanese. This hole-in-the wall Japanese has already made it to the New York Times.
Best sushi in town(0 min), $-$$,


Conti's Pizza. My favorite in Princeton. Sometimes there's a wait for the tables. $, (5min)
Acacia. French, nouvelle,fusion. Lawrenceville, NJ.(10-12min) $$-$$$, Graceful dining, innovative
menu.
Cafe Fedora. Gourmet-ish cafe. Lawrenceville, NJ.(10-12min) Good sandwiches, desserts and brunch items.Next door
to Acacia. $.
Happy City. Chinese. Lawrenceville, NJ on Rt 1. (10min) This used to be a very good restaurant and
since summer'05, has become truly great after a change of management. Let the friendly manager
(an MIT graduate ---ask him for his Bill Gates story!) guide you through the menu. Try the
seafood specials. $-$$,

Prospect Garden. The university's faculty club; payment is only via university ID. I take out-of-town
visitors here for a terrific Sunday brunch ($15-20 or so). The setting is especially nice when the
flowers are out. $$,
Upscale restaurants in downton Princeton: The choices are Les Copains, Ferry House, Lahiere's, Alchemist
and Barrister, and (if you willing to walk 5-7 min) Le Plumet Royale at the Peacock Inn. Continental
food prepared and served competently. I have had good meals at all these places. Entrees at Ferry House are often
around $20 and closer to $30 at the other places. Food rating is . Reservations recommended.
Ichiban. Japanese. Bright and cheerful room. Princeton, NJ. $$, (Added Nov'02: Had great sashimi there.)
Triumph Brewery. Princeton, NJ. Hip brew pub. Good beer, exciting space, unexciting food (best to
stick with "beer food" here), and live music. $-$$.
Small World Coffee. Princeton, NJ. A "happening" cafe, with live music on some
evenings. (If you find it too noisy try Bucks County cafe or Starbucks nearby.)
Halo Pub. Ice cream shoppe and Cafe with only two tables. But the offerings are great and the prices are
incredibly low ($1 cappucino, anyone?).On hot summer nights the line goes around the block. (The same is
true for Thomas Sweet nearby, but I prefer Halo Pub.)
The Bent Spoon. Artisan ice cream with many loyal fans. My complaint:Why can't they sell a single scoop
portion?
Tortuga's Mexican Village. Mexican. Princeton, NJ. Dark room but good food (a "21/30" rating from
Zagat's). (5min) $.
Taste Of Mexico. Mexican. Princeton shopping center, NJ. (5min). Small place with cheerful owner who
hails from Mexico City. ("Food as good as in Mexico City," he claims.) $,
Masala Grill. Competent Indian with organic twist; the lunch buffet is justifiably popular.
Downtown Princeton NJ. In the same spot as the old Twist Rojo.$-$$
Witherspoon Bread Co. Bakery. Best bread in town. Baked fresh several times a day. $
Chez Alice. Bakery. Great if you need desserts for guests (or at any other time).
Nassau Seafood. Seafood and fresh veggies. Not a restaurant, but it does have good bread, fresh produce,
seafood, and good takeouts (usually seafood).
Blue Point Grill (Nassau St., next to Chez Alice) Seafood restaurant. Great food but some wai for tables.
"Luncheon block" near Chez Alice and Blue Point Grill. There are over almost a dozen establishments in this
block, popular with the lunch crowd. Offerings include Thai, Indian, Japanese (x2), Chinese (x2), Burgers,
takeout sandwiches/hoagies (Hoagie Haven and George's are two institutions that have fed generations of
Princeton undergrads), Fish n Chips. Nothing great, but fine for a quick lunch.
Dosa Grill: The influx of middle-class Indians into the Princeton area has led to the opening of many new Indian
restaurants on Route 27, many selling South Indian food. Dosa Grill is my current favorite.
Khasiyat Fast Food. Indian "chaat" and other fast foods. Iselin, NJ. Order just the chaats; ask your
waiter for guidance. When in doubt try the chaats with yogurt and be modest about how spicy you want your
chaat. Try their falooda drinks too.$
Sahara. Middle eastern. Montgomery, NJ (10 min) Usual mid-eastern foods served by friendly Lebanese family. $-$$
Ota Ya. Japanese. Lambertville, NJ (30 min). Best sushi I've had within a 1 hour radius of Princeton. Zagat
rating 24/30 (underrated in my opinion). New York will equal this, but at twice the price (at least when you
take portion sizes into account). Nice place to end an afternoon in Lambertville/New Hope. $$-$$$ (Added Oct'05:
Prices have gone up, so no longer as good a deal. But quality is still excellent.)

Swagath Gourmet: South Indian Vegetarian. 1700 Oaktree Road, Edison NJ. (50 min) $ . Best Dosa in the New York
area (or maybe North America)?
Chowpatty. Indian "chaat" house. Iselin, NJ. Takeout available next door. (50 min) $ ,
Madras Garden. South Indian vegetarian. Edison, NJ. OK for a quick bite on Route 1.
(35-40min)$
Keum Ho Jung. Korean BBQ. Edison, NJ just off of Rt 1. Excellent BBQ and heavenly pancakes.
Possibly the best Korean restaurant in the region, including NYC. I have tried Korean restaurants in
NYC with 23-24 Zagat ratings but they were not as good. (35 min from Princeton. Also visit the
Kam Man Chinese supermarket next door, it is huge and quite amazing.) $-$$
Penang. Malaysian. Edison, NJ, next to Keum Ho Jung. Cuisine from Penang region of Malaysia,
featuring Malay, Indian and Chinese influences. The friendly staff give good recommendations.
(35 min).$-$$,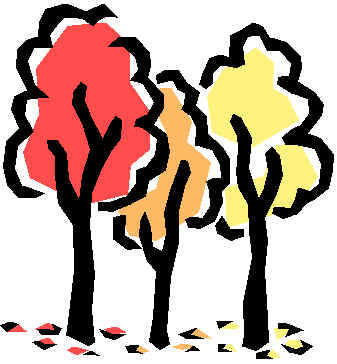 SIGHTS TO SEE, WALKS ETC.:
The woods at the Institute of Advanced Study in Princeton are nice to walk in,
especially in winter. If you walk South, you come to historic Princeton Battlefield Park.
There are many other neighborhood parks and lakes within a few miles of town.
The following places on campus are good to hang out at and maybe have a coffee: Genomics Cafe
(wins my vote for best view on campus; coffee is the machine variety, unfortunately),
Frist Campus Center's Cafe Vivian, Chancellor Green building.
Mountain Lakes are in Princeton on Mountain Ave. just off of Route 206. They are
only a 15-20 min. walk from Palmer Square. There are walking trails all around them.
Island Beach State Park at the NJ coast is a little over an hour away and has miles of
pretty beaches. At its nicest in early fall when the water and wind are warm, and the
crowds are gone. As you exit the park, Berkeley Seafood on your left sells delicious,
nongreasy fish and chips , and also fresh seafood. (They are closed in winter.)
Trenton Grounds for Sculpture. About 15-20 min from Princeton. A beautifully landscaped
garden featuring large works of sculpture and a couple of very good restaurants. (I can vouch for
the excellence of their Sunday brunch.) Entry is cheap on weekdays and expensive on weekends.
(Added June'01): They continue to improve this place and it is now extremely nice. The cafe is
excellent for the price.
Washington Crossing State Park on the Delaware River is 20-25 min away by
car. It can be combined with visits to the two touristy towns of Lambertville and
New Hope. New Hope is the weirder one. Lambertville is famous for pricy antiques.
It also has many historic houses and streets. Some good restaurants (including Ota-ya);
check zagat.com.
Southern New Jersey, especially the Pine Barrens.
Delaware Water Gap and the Poconos Mountains. (Off of Route 80 at the border
of NJ and PA.; 1 hour away.) Pretty landscape. The Poconos are a popular ski area,
and hence a bit touristy.
Trenton farmers' market. (15-20 min. south on Princeton Pike). Good place to
stock up on European (read German, Polish, and Italian) goodies such as cheeses,
olives, cookies, sandwich meats etc. (ps: The people at the Italian store, Frederick's,
give good recommendations on their best olive oils, cheeses etc.)
Philadephia's Old Italian Market and Reading (pronounced "Redding") Terminal
Market. Good places to buy food or to pick up a lunch. About 1 hour away.
Philadelphia's old city is nice to walk in. North of Market St it features art galleries and other
stylish shops.
Amish country near Lancaster, PA, is about 1.5 to 2 hours away and is worth a
visit for a step back in time. The Amish have preserved their way of life from the
past century. Try driving off the main roads on to local roads for the best views.
Pack a picnic lunch or stop at the various farmer's markets (the biggest is in Lancaster).
Lehigh valley, PA (around the town of Bethlehem) is about 1 hr 45min away. It has many old
industries and the towns are full of solid-looking stone houses from America's industrial age, when Bethlehem
was the steel capital of the US. Historic Bethlehem is also interesting; it was founded by the
Moravians, a Christian sect from Europe. Nice bed-and-breakfasts and restaurants in the area
make this a worthwhile overnight excursion from Princeton. Here is a writeup about my trip to Lehigh valley.
There are also many covered bridges (as in "Bridges of Madison county") and old canal locks; pick
up a map and visit them in a pleasant hour or two.
Here is another list of area attractions.