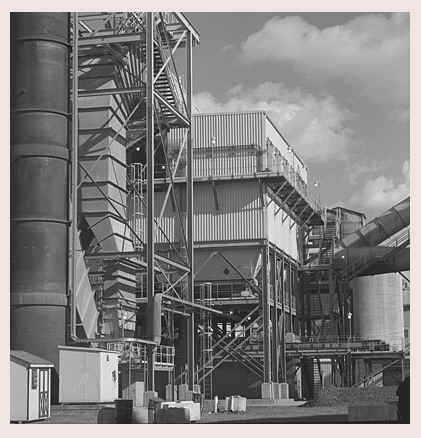 Images and words copyrighted: Sanjeev Arora, 2002. May not be copied or
reproduced without consent. Comments to arora@cs.princeton.edu
Places of beauty and Power
(Society for Industrial Archaelogy Fall Trip, Lehigh Valley PA, Oct 2002)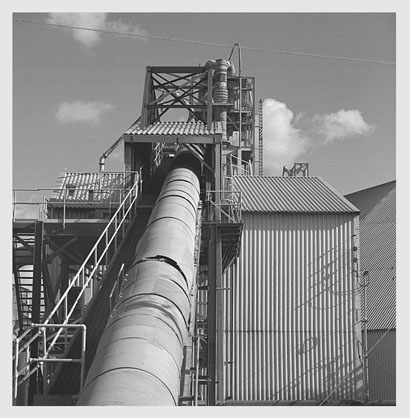 NOTE: To view the photos properly, adjust gamma of your monitor to about 2-2.2. See this link. If you cannot adjust the gamma, then try this as a second resort: increase contrast to maximum and adjust brightness until the photos look right.
In spring 2002, I read a newspaper article about an organization called the Society for Industrial Archaeology. Intrigued, I looked up their website and noticed that their next get-together and trip was to Lehigh Valley, PA, not too far from my home. Here is what it said:

Pennsylvania's Lehigh Valley was once the national leader in the production of iron, slate, cement and silk textiles and is considered by many prominent historians a birthplace of the American Industrial Revolution. The region was the junction point of a major transportation network that included seven major railroads and three canals. In addition, the area was the birthplace of the modern American defense industry and remains home to a 1750s water-powered industrial park. Today, the Lehigh Valley's diverse industrial heritage is reflected and interpreted by operating plants, commemorative parks, and museums.

I love old buildings and structures, and love photographing them even more. I joined this outfit and signed up for their tour.
On Friday Oct 18 we gathered at a Ramada Inn in Bethlehem, PA. It was a bright, sunny day with some high clouds: a good day for B+W photography. Most of my fellow-trippers appeared to be retirees (about twice my age) and avid "industrial archaeologists." Many had been with the society for decades and were very knowledgeable. The rest of the day they asked many questions at the all the places we went to, and learnt a lot. I on the other hand took pictures. I had a Hasselblad, a tripod, a bag of unexposed film, and wonderful subject matter before me. Words seemed superfluous.

Fuller-Taylor Engineering:
Fuller Engineering is a turn-of-the-century plant that produces machines for the worldwide cement industry. The plant has the world's largest gear cutting machine.At one point it employed hundreds of workers but thanks to modernization now has less than 40. Click Here for Photos.
Big Bed Slate Quarry, Slatedale, Pa.

Just north of the Lehigh Valley, Pennsylvania's Slate Belt contains the richest slate veins in the world and once produced more than two-thirds of America's roofing products. The Big Bed quarry one of only two operating quarries left in the region, continues to produce slate for pool tables and roofing. This place is truly out of the 19th century. Antique-looking machines cut huge sheets of slate. Water is used as a cutting fluid, and there is wet slime (mostly slate dust) everywhere.
Lunch at Canal Park, Walnutport, Pa. Unfortunately I didn't take any pictures at this place. There is an old (but restored) lock at the canal, and a lock keeper's house (fairly nice: lockkeepers must have been important people then) that dates from 1828 and is now a museum. The lunch was good, and the tales of grizzled industrial archaeologists ("if you don't trespass, you don't see nothin") provided lunchtime entertainment.
After lunch we drive 45 minutes through lovely Lehigh valley scenery (I especially loved little "company towns" that used to grow up around the local employer, whether a cement factory or a limestone quarry). The next and last stop was at
Hercules Cement, Stockertown, Pa.
Since 1917, this plant has produced high-quality cement for the construction industry. Annual production is a million tonnes, and most of it is consumed within a 300 mile radius of the plant, My group of 12 was lucky to get a tour from the manager/boss of the factory, who was very knowledgeable and took us many places (including the top of a 200 foot tower: gorgeous views!) that the other groups didn't get to. Click here for photos

---
Industrial Sites as Art

How would I summarize my day? Industrial sites are a form of art. How else would you describe this arrangement of rusting parts that I found on the grounds of the Big Bed slate quarry, or this arrangement of cut slate tiles on the shop floor (waiting to go on somebody's roof)
Certainly, the geometry of such industrial sites was enormously influential in 20th century art and architecture. Everyone knows this, yet chances to see such places are few and far between. All three sites we went to are commercially viable industries. They are not open to tourists except in groups such as ours. But all around them in Lehigh valley are many similar places that have gone out of business and are being torn down. They should be preserved ---for sociological and historical value, certainly, but also as art.
Luckily, there are plans afoot to turn the shut-down plant of Bethlehem Steel (at one point the largest steel plant in the world) into a museum. When this happens, I will be first in line to visit.
From a distance these industrial sites look rusty and ugly (hence the temptation to tear them down). Up close you see that intricate patterns abound ---some are there by design and some by accident. Simple tools turn out to have wonderful symmetries and textures.
Still not convinced that industrial sites are works of art? I rest my case with two images from Hercules cement that I can only call "poems in black and white and grey."
---
Number of times accessed since Oct 29 2002: