Dr. Ananda Gunawardena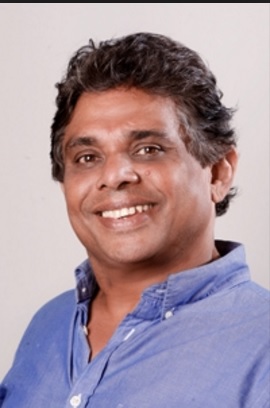 Princeton University
Department of Computer Science
35 Olden Street
Princeton, NJ 08540


Formerly: Associate teaching Professor of Computer Science
Department of Computer Science
Carnegie Mellon University
5000 Forbes Av.
Pittsburgh, PA 15213-3890

---
Patents

-- I am the principal inventor of the CMU based patent US Patent US10061756B2 titled "media annotation visualziation tools and techniques and an aggregate-behavior visualization system utilizing such tools and techniques" ( click the link to see patent)
-- I am also the principal inventor of the Princeton University based IP - Machine Assisted Segmentation n of video collections.

Teaching Interests:

I generally teach courses in Algorithms introduction to Pen Computing(CMU), Programming Systems, and was involved with principles of Imperative Programming (CMU). I am very interested in understanding the science of learning and have received funding from HP, NSF, Gates Foundation, Microsoft and Google




Research Interests:

My early research interest was in computational linear algebra. I studied non-negative matrices and their applications to accelerating iterative methods. Since 1994, I have been involved in projects involving creating the next generation of electronic learning environments. My current research areas include application of machine learning and Human Computer Interaction in creating intelligent learning systems. I am also working on ink-based domain specific applications for tablet PC's. I am also deeply involved in Classroom Salon project an effort to create a usable and smart platform for group interactions around documents. It is really cool. Take a look. We have 20,000 user now


Here are links to some of my research projects
Pen Computing in Education
Classroom Salon
Adaptive Book Project


Some news to share

ASSOCIATED PRESS NEWS


EXCEPTIONAL ACHIEVEMENT AWARD






EDUCATION: B.Sc (honors) (Math Special), M.S (Computer Science), Ph.D(Computational Mathematics)




Text Books I have Authored
Employment History

Associate teaching Professor of Computer Science, School of Computer Science, Carnegie Mellon University Pittsburgh, PA 1998 -
Adjunct faculty in Computer Science, Post Graduate Institute of Science, University of Peradeniya, Sri Lanka 2000 -
Associate Professor/Assistant Professor, Department of Computer and Mathematical Sciences, University of Houston, Downtown, Houston, TX 1989-1997
Chief Scientist, TextCentric Technologies, Pittsburgh, Pennsylvania - 2002 -
Chief Scientist, Laksoft Technologies, Pittsburgh, Pennsylvania - 2001-2002

Research Projects

Teaching Interests

Pen Based Computing
Advanced Programming techniques
Mathematical Foundations of CS
Fundamental Data Structures and Algorithms
System Skills in C and Unix
Programming Applications in Computational Finance
Computer Algorithms
Computational Linear Algebra



My previous courses:

CS 410 Computer Graphics
CS 300 Analysis of Algorithms
CS 415 Applied Linear Algebra
CS 415 Software Engineering



I am originally from Sri Lanka and now a proud American Here is a nice documentary about Sri Lanka on You Tube




My Life at Ananda College and University of Colombo, Sri Lanka

I played sports while I was at Ananda College Colombo and University of Colombo. I captained the Ananda College second fifteen rugby team and was a member of the first fifteen rugby team and first eleven hockey team. At University of Colombo, I captained the Field Hockey team that played in Division A club hockey. In addition to that I was awarded university of Colombo Colors in Rugger, Field Hockey, Athletics and Basketball. Click here to see some old pictures. Now I am a member of the Pittsburgh Steelstyx hockey club and regularly play tennis and basketball.

Life Lessons from Randy Pausch

I was blessed to have known my colleague Randy Pausch. Everytime I am down on life, I listen to his "last lecture". when you think life is tough Click here to listen to Randy

My family:

My wife Sriya Gunawardena is an Associate Professor of Pediatric Hematology/Oncology at University of Pittsburgh School of Medicine and a clinical Pediatric hematologist/Oncologist at Childrens Hospital of Pittsburgh. We have two daughters Naomi and Naoka.

---

Last updated March 10, 2016

Please send corrections to Ananda Gunawardena,
Computer Science Department,
Princeton University, Princeton, NJ.