General Information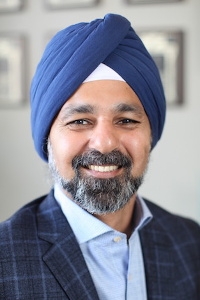 J.P. Singh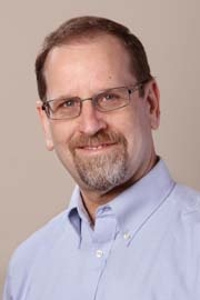 Robert S. Fish
Instructors
J.P. Singh (jps at cs dot princeton dot edu)
Robert S. Fish (rfish at cs dot princeton dot edu)
Graduate TAs
Sunayana Rane (srane at princeton dot edu)
Nicolaas Kaashoek (nicolaas at princeton dot edu)
UCAs
Ellen Su
Julio Cezar Castro Lins Barroso
Required Books
Pritzker, Yan. Inventing Bitcoin. 2019.
Narayanan, A., Bonneau, J., Felten, E., Miller, A., and Goldfeder, S. Bitcoin and Cryptocurrency Technologies. 2016.
Recommended Books
Voshmgir, S. Token Economy. 2019.
Ammous, S. The Bitcoin Standard. 2018.
Meeting time and place
Wednesday 1:30-4:20PM, Robertson Hall 016.
Attendance is required. No more than one absence will be permitted.
Office Hours
Course staff have scheduled office hours:
Robert: Wednesdays from 4:30pm in Corwin 037
Sunayana: Mondays 6-7pm on Zoom
Nick: Thursdays 2-3pm in CS building room 401
Office hours are also available via appointment
Description
This course serves as an introduction to the fast-developing world of Web3, focused on the applications of blockchains, cryptocurrencies, and decentralization through technology.
Students will learn about blockchains and the decentralization of trust and power through technology, launch a cryptocurrency token, and build an application on a blockchain. We will also discuss applications, ethical implications, and policy questions around decentralization.
Weekly meetings may include a topical lecture, a guest speaker, and a class discussion. In some weeks students may be asked to prepare and give a presentation or a short talk.
Grading
Component Points

Class Participation

60

Class Reflections

27 each

Drop two lowest

Assignments

140

Assignment 1

40

Assignment 2

100

Presentation

100

Project

350

Midterm Proposal

100

Final Deliverable

250
Written Reflections
Make sure you do the readings and assignments before the class next by which they are listed.
Readings are essential to this class. Without them you will be lost in the class discussions. Treat them as seriously as any other assignment.
In addition, there will be a class reflection due after each session. You should write about the lecture given that week or, if there was a guest speaker, the talk given by that speaker.
Each writeup should be 1-1.5 pages, single spaced.
All writeups are worth 27 points, and must include the following:
A key message that you found interesting and not so obvious that you took away from the talk.
Something in the talk that you disagreed with, or you feel is controversial, and why.
A question someone in class asked of the speaker, the speaker's answer, and your thoughts on the answer including whether you agreed or disagreed with it, and why.
Each component will be graded on a simple 9 point rubric. Each of the following metrics is worth three points.
Originality - does the response show clear personal consideration and thought
Depth of analysis - e.g., referencing external material to back up a point
Quality of expression - proper spelling and grammar, strength of writing, etc
Where a 3 = exceeds expectations, a 2 = met expectations, a 1 = below expectations, and a 0 = insufficient answer.
Writeups should be submitted via Canvas by 11:59 on Friday following a lecture
Participation
We will post an Ed board for each speaker where you are encouraged to post interesting questions for the speaker.
Using this Ed board

can contribute to your participation score

. We encourage you to post a thoughtful question or comment before lecture.
Lateness
The penalty for late work is 10% per day late. Three "late day penalty waivers" are given to each student. Please note on your submission that you are using a late day.
In a group assignment, all members of a group will need to use a late day waiver if work is turned in late (or receive a penalty).
No work can be turned in after Dean's Date.
Schedule
The schedule and readings are subject to change.
Links
Interesting Readings
Why it's too early to get excited about Web3
Papers and Articles
Nakamoto, S. "Bitcoin: A Peer-to-Peer Electronic Cash System," 2008.
Chaum, D. "Security without Identification: Transaction Systems to Make Big Brother Obsolete," Communications of the ACM, 28(70), 1985.
Websites
Open Zeppelin (reusable smart contracts that could be helpful for final projects)
US Security and Exchange Commission on Initial Coin Offerings
Tutorials
Stacks NFT Tutorial (Clarity)
Frequently Asked Questions
May I partner with someone?
In some circumstances, yes. We will let you know when partnering is appropriate.
Will taking this course enable me to accumulate a crypto fortune?
A wise person once said that the quickest way to a $1 million fortune was to start with a $5 million fortune and then trade speculatively.