COS IW 06 Mobile Computing Design for Assistive Technology (Fall 2019)
Guest Speaker Karen J. Nolan, PhD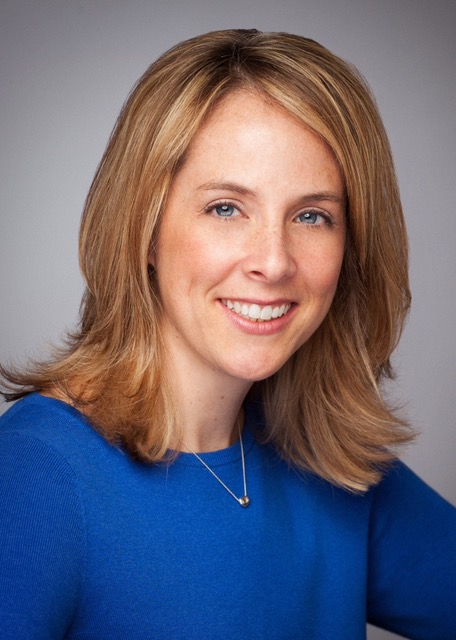 Biography
Senior Research Scientist in the Center for Mobility and Rehabilitation Engineering at Kessler Foundation, Associate Professor of PM&R at Rutgers NJMS, Clinical Research Scientist at Children's Specialized Hospital, and Affiliated Faculty of Biomedical Engineering at the New Jersey Institute of Technology. Dr. Nolan is a recognized leader in the field of biomechanics and motor rehabilitation. Her research focuses on innovative technology based interventions for recovering mobility after stroke or traumatic brain injury. She is currently leading multiple randomized clinical trials to investigate the impact of robotic exoskeletons for recovery of walking function in adults and children post brain injury through the National Institute on Disability Independent Living and Rehabilitation Research (NIDILRR), and New Jersey Commission on Brain Injury Research and industry-sponsored funding. Dr. Nolan is also Co-PI of a double blind RCT (funded by DoD) investigating the efficacy of a virtual reality balance intervention for military, veteran and civilian populations with TBI. Dr. Nolan has extensive experience in leading the design and implementation of biomechanical research and strong expertise in balance, gait, rehabilitation robotics, and peripheral motor control.
Abstract
Dr.Nolan will discuss a technology based approach to understand changes in motor recovery during post stroke rehabilitation. Technology used for gait analysis data collection and the associated control software will be discussed. In addition, a discussion on the state of the art in rehabilitation robotics including how the software control properties affect utilization and implementation in the clinical setting. The ultimate goal is to restore function and maximize recovery for individuals with motor disabilities.
Guest Speaker Rachel Tait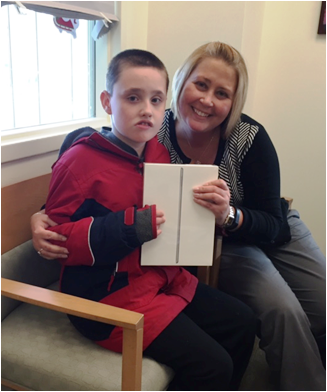 Biography
Rachel Tait joined Eden in August, 2000, as a Teaching Assistant in Pre‐Vocational classroom; later that year, she was promoted to Head Teacher, and then in 2002, she became Lead Teacher of the Middle Childhood classroom. In June, 2004, Ms. Tait was promoted to Assistant Director of Family Support, where she provided oversight to the Extended Day Program and Respite services, along with being a coordinator for the Wawa Education & Retreat Center in Connecticut. In 2005, she was promoted to Assistant Director of Educational Services, and was responsible for management and oversight of the Wawa Education & Retreat Center, along with assisting with the overall operations of The Eden School. In 2008, Ms. Tait became the Director of Educational Services where she was instrumental in all aspects of the School program including budget development and management, Individualized Education Plans (IEPs) and curriculum, staff development and supervision. In July, 2015, Ms. Tait served as Managing Director of Educational Services, where she was responsible for oversight of The Eden School, Extended Day, Respite and Adult Employment Services. Ms. Tait became Chief Program officer in July 2016; in this capacity she has oversight for all programs and services, including the Eden School, Extended Day, Respite, Adult Day and Employment Services, Adult Residential Program, Speech and Language Services and the Outreach Department.
Ms. Tait holds a Bachelor of Science degree in Elementary Education from Elizabethtown College, as well as Master of Arts degrees in Special Education and Educational Administration from Rider University. In addition, she completed a post‐graduate certification program in Applied Behavior Analysis from Penn State World Campus, and holds certificates in Elementary Education and Special Education, along with having both Supervisor and Principal certifications. Currently, Ms. Tait is working on completing her Doctorate in Education Leadership with a Concentration in Special Education.
Ms. Tait is a member of the National Association of Private Special Education Centers (NAPSEC), where she has served as the Chair of the Conference Planning Committee, and was elected to the Board in January, 2015. Ms. Tait is currently serving as Vice President for the NAPSEC board. In addition, she is currently in her third term as a commissioner for the National Commission for the Accreditation of Special Education Services (NCASES). Eden Autism is a member of NAPSEC, and is accredited by NCASES. Ms. Tait also was elected to the Executive Board of ASAH (New Jersey Private School Association) in February, 2016.
Abstract
Ms. Tait will cover an overview of Eden Autism Services; the mission, people served and services provided. In addition, she will provide insight as to how technology has been able to assist the autism population, particularly the students and adults at Eden. Ms. Tait will provide examples of technology use in everyday clinical practices, along with discussing ideas around how additional technology can provide support to the autism population.
Guest Speaker Elizabeth A. Erickson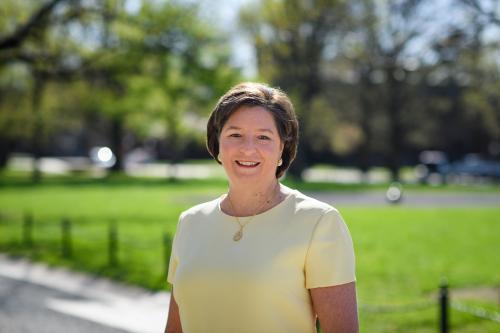 Biography
Liz Erickson became Princeton's director for disability services in May 2016. She has worked in the Office of Disability Services since its inception in Fall 2006, first managing the office then assuming increasing responsibilities in serving students. In her role as director, Liz leads the office as it carries out its mission to support and accommodate students with disabilities. In addition, she collaborates with partners on campus to advance physical and technological access. She directs her most recent efforts toward increasing awareness and understanding of disabilities while promoting ability, difference and access through the launch of a new student center, the AccessAbility Center.
Abstract
Ms. Erickson will talk about the types of disabilities that the Office of Disability Services accommodates, the trends in types and accommodations that are typically provided, including a few unusual accommodations. She will touch base with physical and temporary impairments to explore the ideas that might make accessing the education easier. 
---
Last updated: 2019-10-08 09:21:27 -0400 [validate xhtml]