<!embed SRC="corelli_i_lombardi.mp3" BORDER="0" WIDTH="2" HEIGHT="2" AUTOSTART="true" LOOP="untrue" VOLUME="100">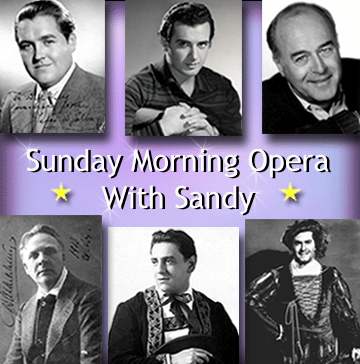 WPRB, 103.3 FM Princeton, NJ, and on the internet at www.wprb.com

Sunday, 6:00-10:00 am Eastern Time





To record these shows on DAR.fm, click here


<!br> <!hr> <!center> <!font color="red"> <!Heartfelt thanks to all of you opera fans for your generous pledges during WPRB's Fall 2014 membership drive.> <!br> <!Your comments and encouragement were most gratefully received.> <!/font> <!br> <!/center>

---
Sunday, November 23 We will be listening to "Der Rosenkavalier" by Richard Strauss. This 1956 recording features Elisabeth Schwarzkopf, Otto Edelmann, Christa Ludwig, Eberhard Wächter, Teresa Stich-Randall, Ljuba Weltsch, and Nicolai Gedda. The conductor is Herbert von Karajan.



Note that this broadcast will begin at 6:15 am.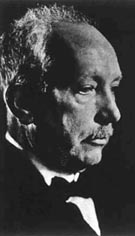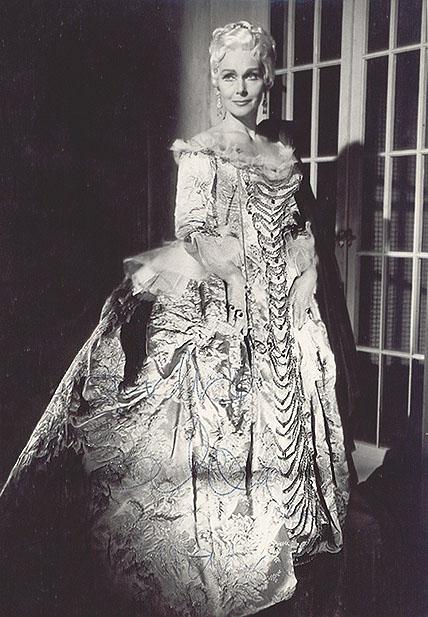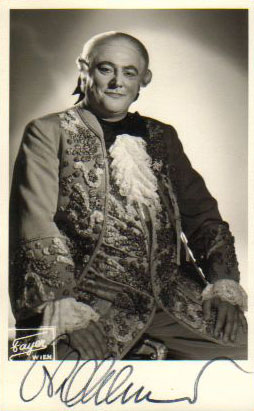 Richard Strauss, Elisabeth Schwarzkopf, Otto Edelmann (as Baron Ochs)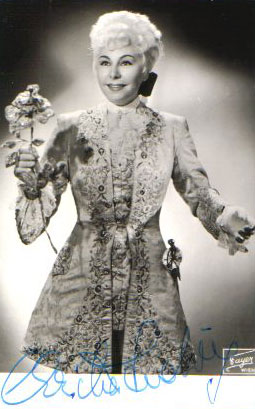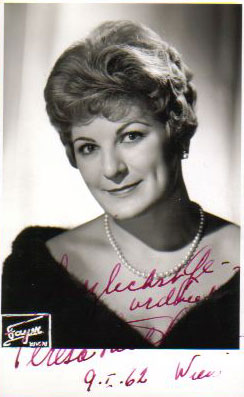 Christa Ludwig (as Octavian), Eberhard Wächter, and Teresa Stich-Randall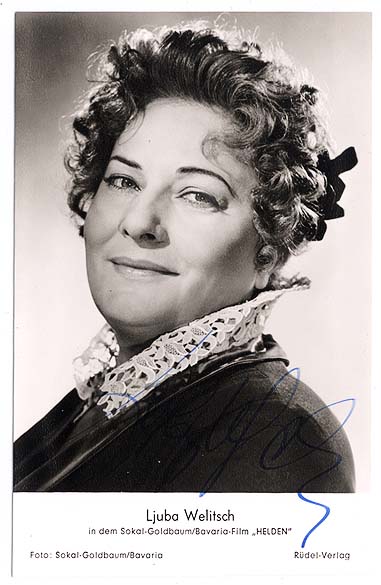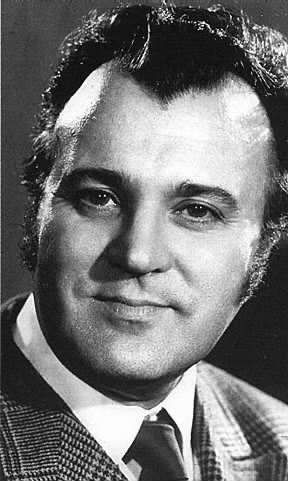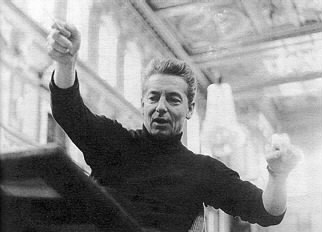 &nbsptt.
Ljuba Weltsch, Nicolai Gedda, and Herbert von Karajan
---
Sunday, November 30 We will be celebrating the birthday of José Carreras in Gaetano Donizetti's "Maria Stuarda". Also featured in this 1972 live performance from Paris is Montserrat Caballé. The conductor is Nello Santi.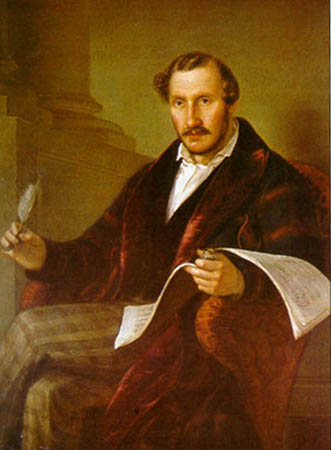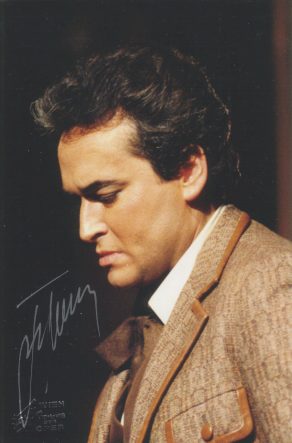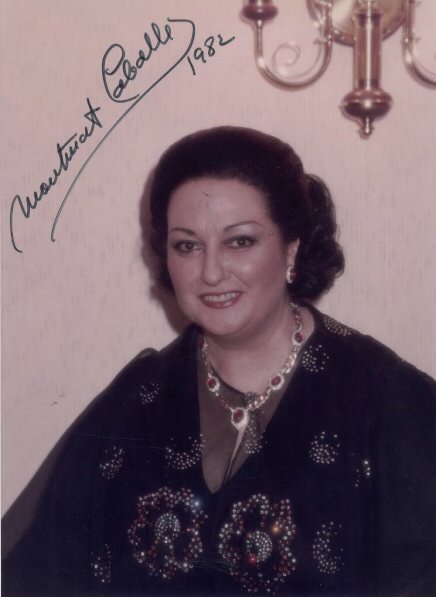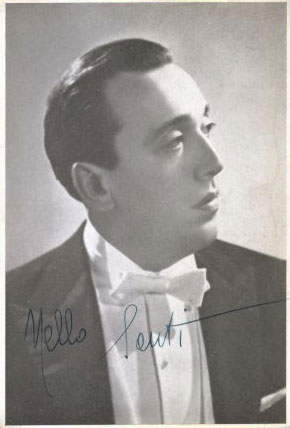 Gaetano Donizetti, José Carreras, Montserrat Caballé, Shirley Verrett, and Nello Santi.
---
Sunday, December 7 Remembering Pietro Mascagni with his opera "Le Maschere". This 1988 recording features Amelia Felle, Maria Jose' Gallego, Vincenzo La Scola, and Giuseppe Sabbatini. The conductor is Gianluigi Gelmetti. After the opera, we will remember James McCracken.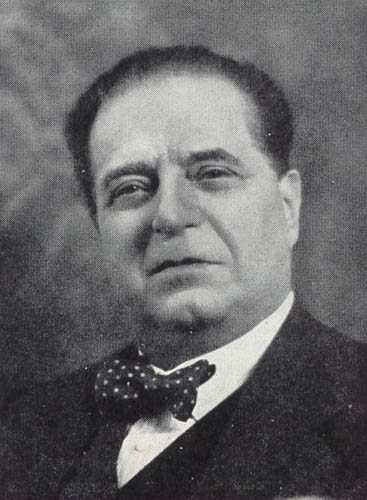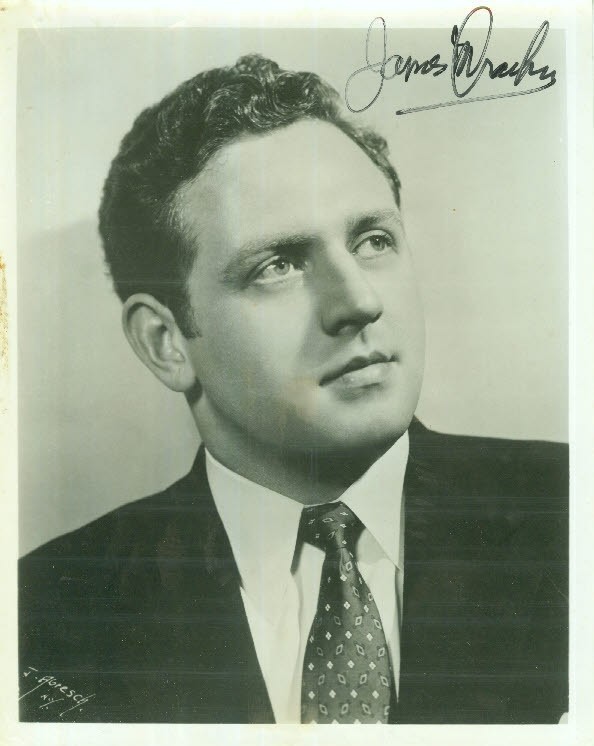 Pietro Mascagni and James McCracken
---
Sunday, December 14 Celebrating the birthday of François Adrien Boieldieu with his opera "La Dame Blanche". This 1996 recording features Rockwell Blake, Jacques Verzier, Laurent Naouri, and Annick Massis. The conductor is Marc Minkowski.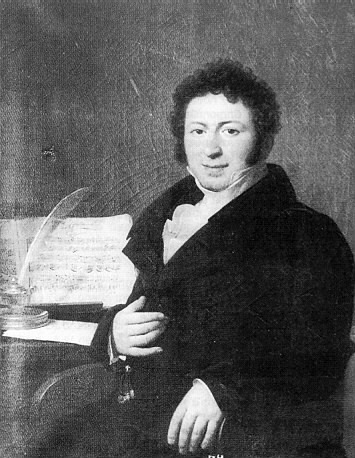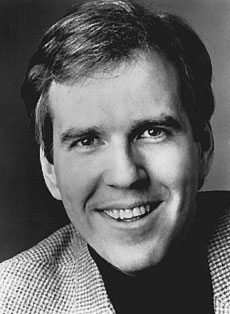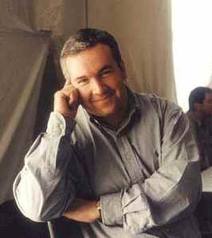 François Adrien Boieldieu, Rockwell Blake, and Marc Minkowski
---
Sunday, December 21 Today we will be listening to two operas with Christmas themes. First, Paul Hindemith's one-act opera "Das Lange Weihnachtsmahl" ("The Long Christmas Dinner"), with libretto by Thornton Wilder. Second, Gian Carlo Menotti's "Amahl and the Night Visitors", in its first recorded performance, 1952. This recording features Chet Allen and Rosemary Kuhlmann. The conductor is Thomas Schippers.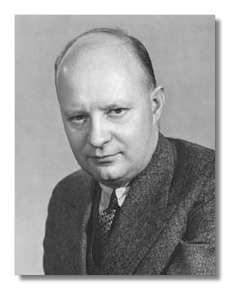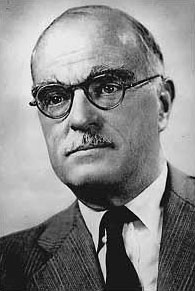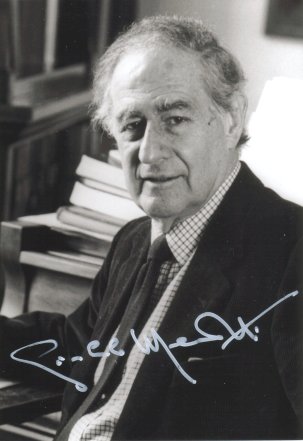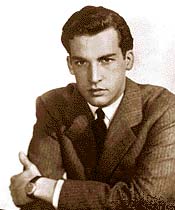 Paul Hindemith, Thornton Wilder, Gian Carlo Menotti, and Thomas Schippers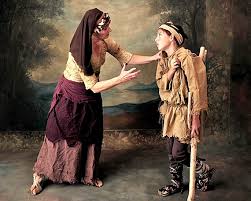 Amahl and his mother
---
Sunday, December 28 Today's program will be preempted by a marathon hosted by WPRB's Marvin Rosen. Opera will return next week.

---

Header graphic by Bonnie