<!embed SRC="corelli_i_lombardi.mp3" BORDER="0" WIDTH="2" HEIGHT="2" AUTOSTART="true" LOOP="untrue" VOLUME="100">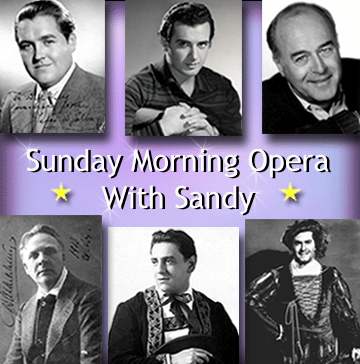 WPRB, 103.3 FM Princeton, NJ, and on the internet at www.wprb.com
Sunday, 6:00-10:00 am Eastern Time
To record these shows on DAR.fm, click here
(Started Feb. 10, 2016)
---
Heartfelt thanks to all of you opera fans for your generous pledges during WPRB's Fall 2016 membership drive.
Your comments and encouragement were most gratefully received.

---


Dear listeners: I will be taking some time off, unexpectedly, but hope to be back as soon as possible.
Some wonderful WPRB staff members will be filling in for me and I thank them in advance.
Please check back here for updates.


---

Header graphic by Bonnie